Portfolio

Laurel Mountain Ski Patrol Projects:

Portfolio


Print/Identity Design


Web/Interactive


Signs/Display Design
Print/Identity Design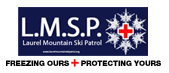 Laurel Mountain Ski Patrol
Ideaworks has worked on several projects with the L.M.S.P. We were first contacted to do work on the patrols' web site (www.laurelmountainskipatrol.org). When we started this project we thought it would be best to develop a new identity for the ski patrol. For the most part the patrol is a volunteer based organization. Therefore, their website and all of their identity materials were done on a volunteer basis by their members. While the work done by patrol members met their needs, it lacked consistency and did not convey the professional appearance you would expect for an organization who's members are responsible for the safety and well-being of the resorts guests and employees. To view details of patrols identity package click the "L.M.S.P. Identity" link in the right hand column of this page.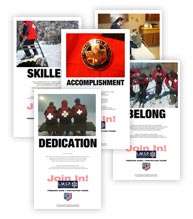 The L.M.S.P. was so happy with the work we had done for them they asked us to design recruitment posters to try to attract new ski patrol candidates for the next season. We designed a series of posters highlighting different benefits of becoming a patroller. The posters were hung at various locations throughout the lodge. The patrol received 16 new canidate applicants compared to the previous years 2 applicants. To view poster detils click the "L.M.S.P. Posters" link in the right hand column of this page.